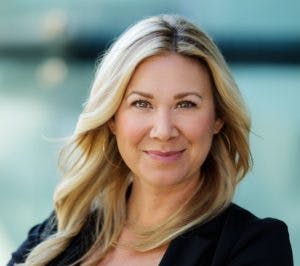 Real estate is one of the best foundations to build your home & financial future on.
Experienced | Passionate | Resourceful
Providing my clients with the knowledge and advice they can use to be successful is the foundation of my business. My experience in owning and operating a construction company for 12 years prior to my real estate career, presents a unique opportunity for my clients to leverage my working knowledge to capitalize on their real estate investment. Whether you are a first-time homebuyer, an established homeowner, or an experienced investor, I have the resources to help you achieve your financial goals through real estate. I believe collaborating with my clients & other professionals is the best way to achieve the desired results for my clients.
Other things I'm passionate about
Hiking & spending time outdoors
Traveling around the world, my most recent favorites are Iceland & Panama
Amazing food & Washington wines
Healthy living hacks
Spending time with my family
Little-known fact about me
My family & I grew up in Puyallup, WA. Both of my parents came from big families as my mom has 6 siblings and my dad has 3. As such, I have 5 aunts and 4 uncles, 22 first cousins and 37 third cousins! When we have family gatherings, we often have to meet at a large restaurant or venue as none of us have large enough homes to entertain us all. I love our family get togethers as we continue to maintain a special connection even if we don't see each other as often as I'd like.
Are we a good fit?
Bachelor's Degree from University of Washington | Owned & operated a construction company in Seattle & Bellevue for 12 years | Certified Real Estate Divorce Specialist | Trained in Collaborative Divorce | Helped over 97 homeowners & investors buy or sell a home
I was always told if you can't say it best yourself, find someone else to say it for you…
"My experience with Amy was fantastic…..she's a Pro…..knows the market really well, has great understanding of both the buy/sell side pricing, great listener, super efficient, i.e. made good use of my limited availability, tireless work ethic and excellent follow up skills…managed all open items without my prompting. She's like working with a partner and friend all rolled into one. " Jeff Spears
Ready to realize your financial goals? I'm here to be a resource for you!
Amy Alpeza
Windermere Real Estate/East
14405 SE 36th St. Ste. 100
amy@amyalpeza.com 206-601-5041